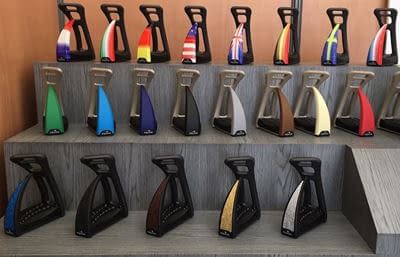 Under La Croisette glittering lights, on 8th June, Safe Riding will present S1 stirrups, designed by horsemen to horsemen, at Longines Global Champions Tour – Booth 4.
S1 stirrups represent a technology innovation in terms of safety and comfort, while Safe Riding covers are the best way to express the "Made to measure" concept. Being completely personalized by colours, graphics and materials, Safe Riding covers could even be decorated by the hands of goldsmiths (Vicenda di Varazze jeweller) for precious details.
Longines Global Champions Tour, one of the most important and appreciated horse events, it the ideal moment to show Safe Riding stirrups: competition and sport, glamour and style, performances and elegance – they are the elements of our Brand mission too.
More info about the event: